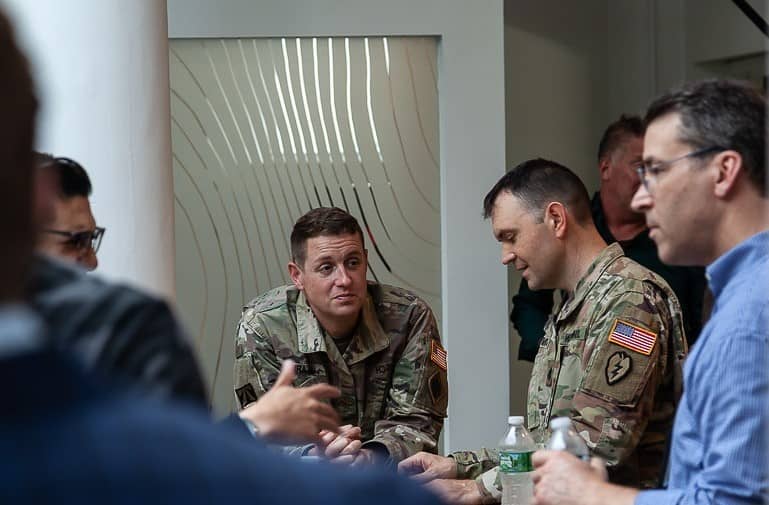 Program Design & Implementation
With an emphasis on driving unity of effort between stakeholders (government, non-governmental organizations, and private sector), ACME helps clients establish feedback mechanisms for continuous program improvement, maximize end-user touchpoints, and plan for scaling and transition of early-stage R&D efforts.
Problem Identification & Framing
Using a combination of commercial best practices and proprietary techniques, ACME facilitates problem-framing workshops designed to help clients identify and analyze high priority operational challenges, and construct clear, sanitized problem statements in commercially-relevant terms.
Innovation Ecosystem Development
In addition to its own programming, ACME regularly hosts both live and virtual innovation ecosystem development events for clients and works to connect them directly into ACME's extensive network of entrepreneurs and national security-focused 'innovation aggregators' across the US and select jurisdictions abroad.
Market Surveys & Assessments
Drawing on a team of in-house researchers and external subject matter experts, ACME tracks emerging trends in the dual-use technology space and produces market surveys and deep-dive technical and commercial assessments tailored to a client's specific objectives.
Leveraging established partnerships across industry, academia, and the financial sector, ACME works with client stakeholders to design and implement unique approaches to accelerated solutioning including concept development and refinement, technology demonstration projects and prototyping, and operational test and evaluation.
In addition to supporting clients in their efforts to scope, source, and deliver solutions, ACME provides innovation training and education curricula and services to help government teams develop expertise in innovation approaches like user-centric design, design thinking, and agile development methodologies, and to help solvers navigate non-dilutive government funding opportunities and the sometimes confusing world of highly regulated government contracting.